Posted in
Bradley
on
by
Jenni K
No, I'm not dead. No, nothing horrible has happended and I don't want to talk about it. I've just been busy and the last thing I want to do is spend more time on the computer. Especially playing with pictures.... I have soo many of them and I hate going through them and organizing them. Maybe I'll continue to blog... maybe not.... I got a sweet email from Kimberly asking for more info about B so she could be his favorite second cousin once removed.
Without further ado:
Life as a mom is fantastic. My baby is adorable and we have so much fun with him.
A little about B:
Turns out he is the world's biggest flirt. He flirts with anybody he can and he uses his whole body. Starts with a huge smile, then the shoulders scruch, then he makes a little fists, and sometimes he raises his eyebrows if to say 'hey good looking...'. It is hillarious. He is starting to scoot some when he's sitting in something which means we now have to actually strap him down in his swing. Still no rolling over or sitting up on his own. He also hates tummy time - hopefully that turns around soon.
Nicknames
: Peanut (from his Aunt LuLu), squirty man, monkey, Chubs, Mr. B
Menu:
All bottles still. He eats about 6-7 bottles a day with 4-5 oz per feeding. He is only on formula... I tried and turns out I'm not enough for him. But he did get breastmilk until he was 3 months old.
Sleeping:
For the most part, he sleeps from 8:30pm to 5:30 am... except while he's been sick. He also takes at least one 2 hour nap and then lots of catnaps. His schedule is to eat, play, sleep, and then repeat.
Sickness:
He got a cold at the end of January and has been coughing ever since. Poor little guy. Last week we got a fever and sounded extremely wheezy, so we put him on some steriods to dry out the mucus, an inhaler, and some cold medicine. Quite a bit for a 4 month old. He still sounds a little wheezy sometimes and still coughs some... but it seems a little better. He was also kind enough to bring home a stomach bug from daycare. That was no fun. He got it one Saturday, Kyle and I got it the following Sunday night, and then my dad got it a few days later. It was rough.
Biggest adjustment for me:
Waking up early. I love sleeping in...I love sleeping in general. The lack of sleep sometimes makes me crazy. Luckily I have parents here that watch him overnight on the a weekend night, if needed.
But here you go, pictures of sweet Bradley who is now 4 months old. His 4 month pictures are a work in progress....
Jersey fist pump
4 generations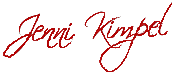 Add Comment
»
2 comments